JOIN US!
Are you an early or midcareer technologist who wants to light up your career with new skills and choices? It's common to learn programming languages in schools and bootcamps, but not as much to learn how to leverage your skills for fulfilling jobs with great pay and future options. If you want to learn these skills from successful and well-known technologists, this workshop is for you. We will strongly focus on women and minorities, but this information is for everyone.
Your colleagues and network are your best resources for learning, growing, and succeeding. We will teach you to grow your network rapidly with a minimum of time-commitment and how to translate your skills into higher pay and better titles.
We will challenge you with salary negotiation roleplay focused on Google, Microsoft, Apple, and Amazon which will help you feel less nervous during salary talks. You'll do a lightning technical interview with an interviewer with years of expertise in immediately sizing up your skills. You'll receive private and very personal feedback about how you present yourself.  You'll learn to create your own community of fans and supporters. Finally, you'll learn how to translate your career goals into a positive personal image that is honest and helps the right people find you to offer you jobs.
WORKSHOP SCHEDULE
9:30AM-10AM – RECEPTION – Get your packet, name tag, and check in.
10:00AM – WELCOME – Prepare for the day and answer logistics questions.
Throughout the day, participants will be called into a private and individual lightning tech interview of 5-7 minutes. Written feedback will be given out at the end of the day.
10:05AM – NETWORKING – Learn the minimum amount of networking needed to keep your information and job offer flow strong. Come out of this session with a 90-day plan to attend only 3 events a month and yet drastically expand your contacts to improve your career. Present calendar of upcoming networking events and how to find them. Learn your two-sentence introduction to help you improve your first impressions on others.
10:30 – CONTINUING EDUCATION – "Skills for life" with Kristin Toth Smith. Learn how we train and retrain over our careers as technologists to keep up with relevant tech and programming languages.
10:50AM – NEGOTIATION – Learn the pitfalls of salary and benefits negotiations. Get resources to make you more comfortable talking about what you need. Learn to spot and conquer the single biggest moment in the gender pay gap. Breakout sessions with small group negotiation exercises to rehearse how to reject an offer and propose a better one without offending the other person or ending the negotiation.
11:30AM – PERSONAL BRANDING -"Bring Your Cape To Work!" with Lisa Weeks. Learn how to market yourself by just being you, and how to leverage your unique personal identity to be more satisfied in your work and career from being honest about who you are.
12:00PM – LUNCH – This is a session, not a break. Many networking events serve food and drinks/booze, and there are some tricks experienced networkers know–like how to keep your hands free and shakeable (and not sticky or frozen).
12:30 – SOCIAL MEDIA – "Maximize Your LinkedIn Presence" with Rick Sass. Learn to create SEO for your tech career and how to manage http://onhealthy.net/product-category/general-health/ your online presence to get recruiters to seek you out. Get resources on the bestSoci online communities for you to gain reputation in. Learn some of the surprising ways recruiters rapidly reject you as a candidate based on your social media pictures and profiles. Extensive Q&A session to answer individual questions and learn from all.
1:15PM – COMMUNITY BUILDING – "Build Your Own Community" with Brett Greene. Learn how to give back to your community and reap amazing benefits like increased job offers, a wider network, and a higher public profile by doing what you love doing and demonstrating care and compassion for others.
1:45PM WRAP UP – Receive your technical interview feedback in written form. Final announcements, acknowledgements, and thanks!
2:00PM AFTERS – Post-event pastries and coffee at Uptown Espresso for those who'd like to finish up with some informal networking and conversations!
CURRENT SPEAKERS AND INSTRUCTORS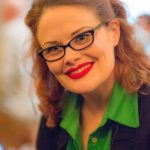 Tarah Wheeler Van Vlack is the lead author of the book "Women In Tech," forthcoming Fall 2015. Co-founder and CEO of Fizzmint, Tarah is a director of Hack The People, a mentorship project focused on underserved people in technology. She has successfully run multiple crowdfunding campaigns and seminars/workshops assisting underserved people in tech to improve their careers.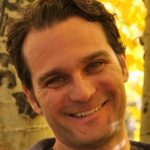 Brett Greene is co-founder and CEO of New Tech Seattle, the largest tech community in Seattle and the monthly big meetup for all techies in the metro area. He has consulted with the White House, been a major force in the music industry, and knows everyone, everywhere in Seattle tech.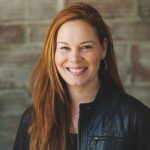 Kristin Toth Smith is CEO of Code Fellows, Seattle's coding bootcamp. Kristin has been an executive at Amazon & Zulily, advises many Seattle startups, & holds patents from her work at Dell in supply chain management.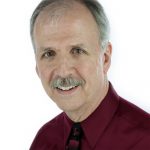 Rick Sass is a seasoned career coach and management consultant with vast experience in all aspects of career exploration, media operations and sales, and executive relationship development. He is an area expert in training LinkedIn, having taught a variety of LinkedIn courses and workshops to well over a thousand individuals over the last three years alone.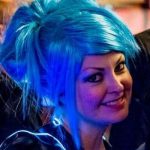 Lisa Weeks is a TEDx speaker, the go-to marketer for tech venture capitalists and angel investors in Seattle, and has been CMO of GeekWire. She currently works as the head marketer for several Seattle venture capital organizations. She's also an internationally award-winning cosplayer.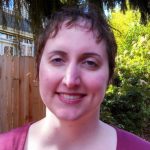 Liz Dahlstrom is a highly experienced technical interviewer who has conducted or participated in over 1000 technical interviews. She is a senior systems architect, developer, inventor, engineer, and has provided feedback to hundreds of developers on their presentation in technical interviews.
DETAILS
No onsite registration. Registration closes when the workshop is sold out or 24 hours in advance, whichever happens first. This event is packed full of master speakers, intense sessions, and special guests. We will start right at 10AM. Please arrive at least 15 minutes early to pick up your packet, find a seat, grab a cup of caffeine, get on wifi, and be ready to start on time.
Lunch provided will have vegetarian and vegan options and will be clearly labelled. Gluten-free cannot be guaranteed.
Event not open to anyone under 18.
All participants must sign the release form upon arrival. You can download the Release form here if you'd like to review it in advance.